From the Website of PHIL. STAR


links: http://www.philstar.com/nation/2015/06/07/1463263/army-private-confirmed-abducted-npa


Army private confirmed abducted by NPA
SOUTH COTABATO, Philippines — Gov. Daisy Avance-Fuentes on Saturday appealed to the New People's Army to set free an Army captive abducted in T'boli town in South Cotabato last April.
The NPA's Far South Mindanao Region confirmed early this week that Pfc. Khen Subere of the Army's 27th Infantry Battalion, is indeed being held captive at the border of South Cotabato and Sultan Kudarat provinces.
Subere was snatched in a secluded area in T'boli while driving a motorcycle en route to a hinterland barangay to visit friends.
The appeal of the South Cotabato governor was aired by local radio stations, among them outfits of the Notre Dame Broadcasting Corporation, Central Mindanao's leading broadcast entity.
The NPA in South Cotabato had asked for an immediate suspension of all military operations against communist rebels in the province in exchange for the release of Subere.
---------------------------
NPA admits killing comrade who sought gov't pardon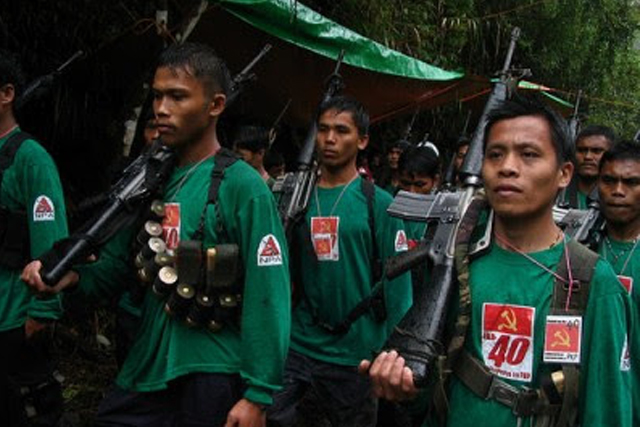 NORTH COTABATO, Philippines – The New People's Army on Wednesday claimed responsibility for the brutal execution in President Roxas town of a former NPA commander who availed of government amnesty.
Larry Imbac, known as Commander Bartol before he surrendered to government, was shot dead gangland style early this week by five NPA rebels in the presence of neighbors in Barangay Labu-ao in President Roxas, a hinterland town southwest of North Cotabato province.
In a statement Wednesday, the Front 53 of the New People's Army, which operates in the adjoining North Cotabato and Bukidnon provinces, said it carried out the execution of Imbac for disloyalty to the organization.
The group branded Imbac, who returned to the fold of law through the intercession of local officials, a traitor and an enemy of the Filipino masses.
The NPA said Imbac was also answerable for his having turned in to the military several assault rifles the group entrusted to him while still an active rebel commander.

PHILSTAR Website

http://www.philstar.com/thephilippinestar




links:

http://www.philstar.com/nation/2015/06/10/1464328/npa-admits-killing-comrade-who-sought-govt-pardon

OTHER HUMAN RIGHTS PROMOTIONS WEBSITES


---
PROTECTION AND PROMOTION OF HUMAN RIGHTS
---
-----------------------------------------------------------------------------------
-------------------------------------------------------------------------
---------------------------------------------------